When the number of registered players broke through the 350 million mark last month, Fortnite achieved yet another impressive milestone. The battle royale game's publisher Epic Games stated that users played it for 3.2 billion hours in just April, implying that the coronavirus shutdown did little more than increase interest in it.
Fortnite has had a spectacular start to 2020 by all measures. It held The Device last week as a celebration of Season 2's conclusion. Twitch recorded 2.3 million concurrent viewers, breaking the previous record for the most viewed event in the history of the streaming service. If Twitch hadn't crashed due to extreme demand, the viewership numbers might have been significantly higher.
It has also expanded into party royale, a social platform without guns where users can just sign up and interact with friends online. Even better, you may go to party royale and view virtual concerts with well-known performers like Travis Scott and Steve Aoki.
Fortnite is unquestionably currently at the peak of a wave. It must, however, overcome a number of significant obstacles if it is to continue holding the title of biggest video game in the world through 2020 and beyond.
The Esports Puzzle
In 2018, Fortnite solidified its status as a global phenomenon. With an estimated $2.4 billion in revenue that year, it was the highest-grossing free-to-play game in the entire globe. Then, in February 2019, EA unveiled Apex Legends, and Fortnite's hegemony appeared to be in jeopardy.
In response to the entry of a strong competition, Epic looked to the thriving competitive gaming market. In 2019, it invested almost $90 million in Fortnite competitions, with the $30 million Fortnite World Cup taking place at Flushing Meadows in New York.
Many players returned to Fortnite as a result of that choice in an effort to strike it rich. It also helped the game gain a lot of publicity, which allowed it to keep up the tremendous momentum it had in 2018. The World Cup was a smashing success thanks to strong audience numbers and media buzz when a 16-year-old Pennsylvania high school student named Bugha took home the $3 million top prize in the solo competition.
Fortnite unexpectedly overtook Dota 2 and CS:GO to become the third-most lucrative esport of all time. Fortnite betting skyrocketed, sponsorship deals developed, and major brands started recruiting Fortnite players as a robust professional scene quickly emerged.
READ: The Best Strategies in Eggy Car
But Epic then made a startling declaration. Despite the epidemic, major online tournaments for games like CS:GO, Rainbow Six Siege, and League of Legends continued to be held, plans for the 2020 World Cup were shelved.
Reaching a Wide Audience
Suddenly, it appears as though the competitive esports scene might fade away just as rapidly. As it rose to popularity last year. Epic revealed a competitive tournament calendar earlier this month, but it was a somewhat unimpressive announcement.
More information was released by DreamHack, which revealed that for the remainder of the year. Fortnite competitions would award $250,000 each month. With a grand total of $1.75 million, Fortnite behind other esports in terms of prize money by a significant margin. Fortnite doesn't seem to be a game where players can make a ton of money anymore. Therefore Epic must keep attracting new players by releasing upgrades that are truly amazing.
Fair to say that Fortnite has won its own conflict with games like Apex Legends and PUBG. Solidifying its position as the industry leader in the battle royale genre. However, brand-new competitors are forming. The new battle royale games for 2020 include Valhall. Fall Guys: Ultimate Knockout, and Spellbreak, and a regular stream of releases will last for a very long time.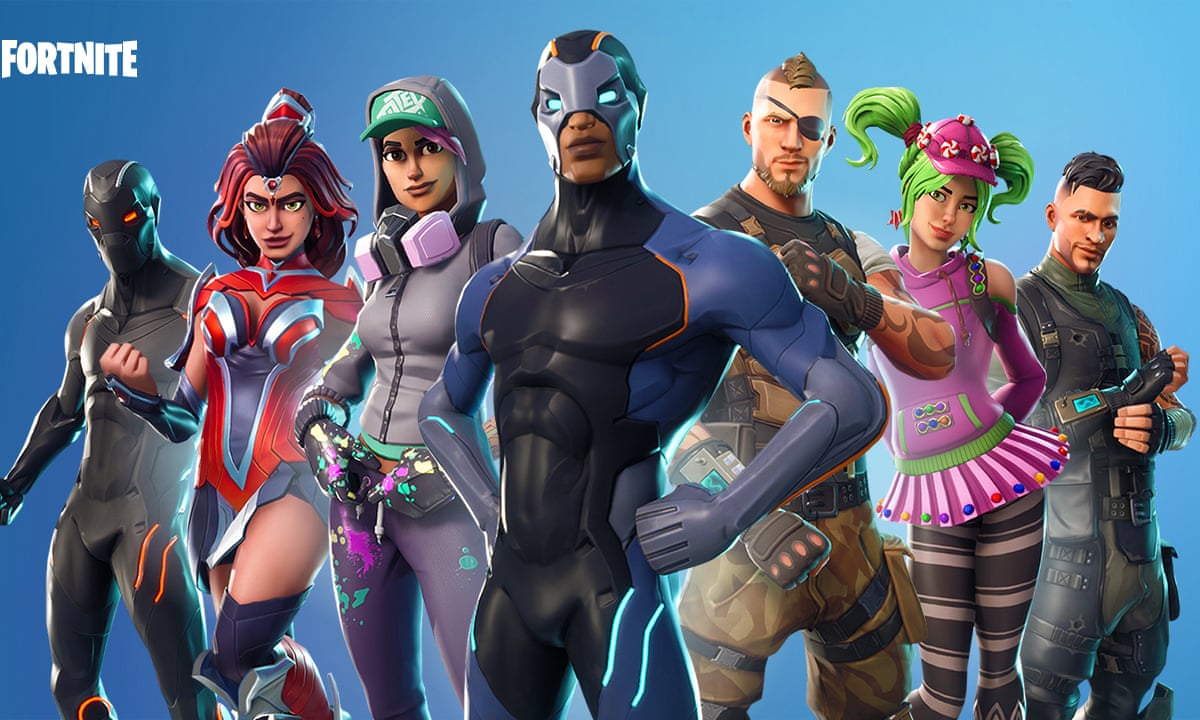 Due to its dedication to updates, Fortnite has attracted some fans, but gamers are notoriously sporadic. And may switch to another game if one with greater excitement is released. Additionally, it must continue to promote the battle royale subgenre. Because some large games are scheduled to release in 2020 and beyond. On the horizon are The Last of Us 2, Marvel's Avengers, Cyberpunk 2077, and Ghosts of Tusshima. Launch titles include Spider-Man: Miles Morales and Halo Infinite. To believe that Fortnite is simply up against other battle royale games or free-to-play games is foolish.